Stanley Wayne Ekstrom
An electrifying individual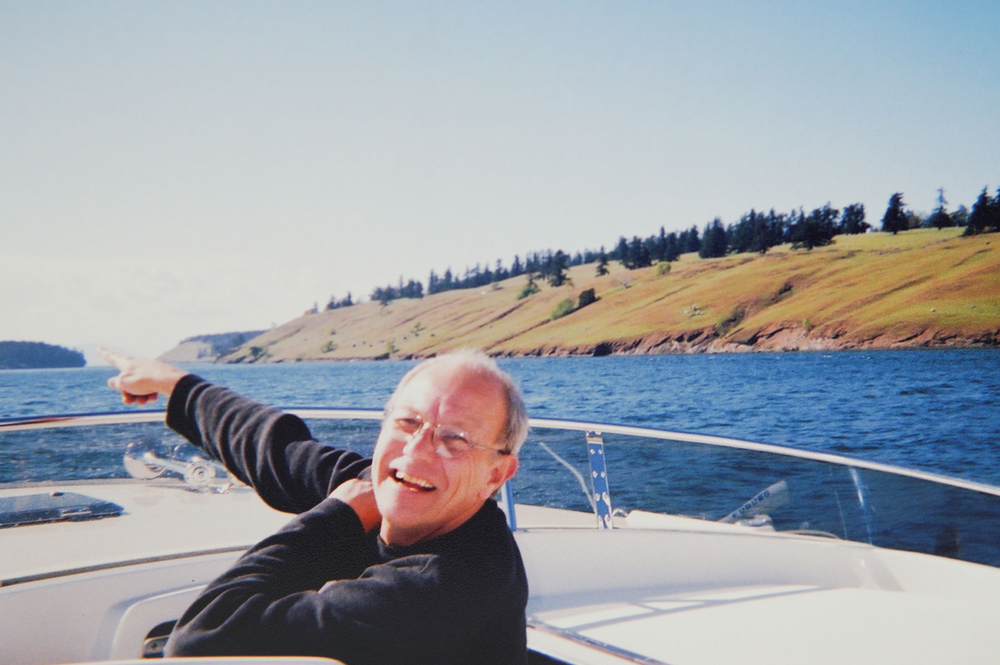 The late Stanley Ekstrom's success as president of Cardinal was much more than extraordinary financial acumen.
An authentic love for people inspired Stan to nurture his employees as though they were family. In turn, the "family" at Cardinal responded to his altruistic kindness with trust, loyalty and productivity. That same, deep belief in investment in humanity colored everything he did.
Stan has been described as brilliant, insightful and ethical. He also was known to be charismatic, mercurial and delightfully eccentric. Active and intensely interested
in the world, he pursued everything from coins and vintage cars to boating and guitar. But most of all, Stan's busy and inquisitive mind remained focused on aiding the unprotected.
A man who felt life very profoundly, Stan made philanthropy a driving force throughout his life. It began with a powerful respect for his father's service in WWII, spurring him to donate generously to organizations and associations that provided service or aid to veterans. His extreme dedication to improving the lives of the unprotected flourished throughout his life.
The Stanley Ekstrom Foundation continues to support:
Wounded soldiers, their families and the families of deceased soldiers.
Academically gifted students from financially challenged families.
At-risk women and children.
Abandoned, neglected, abused or endangered animals.
Senior citizens in need.
Amateur athletics.
Maritime endeavors for those who normally would be unable to participate.
The Stanley Wayne Ekstrom Foundation is entirely self-funded and staffed by volunteers.